Moms Love Receiving Gifts Even More-So if They Can Actually Use Them!
On Mothers day (May 12th 2019) any working mom whether a SAHM or working outside the home is always happy to receive a present from her kids. But isn't it nice if mom received a gift she could actually use and love? Every mom is a working mom and for the woman who gives all year long show Mom just how well you know her from this list of gift ideas. From personalized jewelry to pampering beauty products to inspirational audio books or practical items, here's a look at some Mother's Day gift ideas that will really show your mom how much you really pay attention to her and how much you care.
What is important for mothers is the essence of mothers day and how kids honor them. I suggest giving her something which will be helpful in her day to day life. Following are few Mothers gift ideas, which will be best suited to your one and only special mom on mothers day.
This post contains affiliate links. Please read my disclosure for more details.
Special Gift Ideas for Mom on Mother's Day
Passport/Money Holder – For organized moms who are in charge of it all!
Diary / Meal Planner – Another good gift idea for working Mothers to maintain their schedule or manage meals.
Office bag – Preferably leather to accommodate day to day items and has space for Laptop
Personalized photo album/cards/calendars/invitations – Mom's love Family most of all and with these custom made photo albums you can create a story with photos that are full of heartwarming sentiments Mom will go gaga over.
She will definitely put them to good use for all the photographs that she doesn't have time to organize.
Perfect for Grandma's too!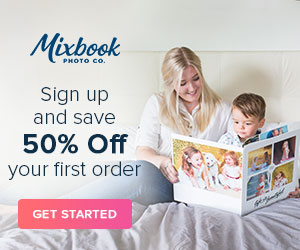 Vintage Cotton Pajamas – These are ideal for pampering a hard working Momma! She'll appreciate these feminine pjs for a lazy weekend (not that that ever happens!) Perhaps you need to take her on a vacation:)
Ember Temperature control mug – Mom's coffee often gets cold tending to others needs! Get the world's first temperature controlled mug that even has a pre-set temperature that can be adjusted by a smart phone app!
Perfume – the choice for perfume is endless, make special effort in knowing what fragrance she likes.
Reusable Tote – For the environmentally conscious mom who frequents the weekend farmer's market. This tote will get tons of use!
Momma Necklace – Personalized necklace to celebrate your favorite 'Mama'. This is a beautiful stunning piece that she can wear every day.
Mothers Day gift Ideas for Pet Loving Moms
The best gift for pet loving mom on mothers day will be to find out if she could use a pet in her life. Even though she takes care of everyone else at all times, depending upon her circumstances, if she's an empty nester for instance she may welcome another little one to care for!
Whether she would love to take on a new puppy or an older dog or cat only you would know that! There are so many animals available for adoption of all ages. Maybe on this mother day (May 12th 2019), you would like to surprise her and adopt a beautiful pet for your mother.
Mothers Day gift Ideas for Gardening Moms
A lot of mothers love flowers and gardening. If Mom's an avid gardener the best thing you can give her is a popular gardening book, gift card to her favorite nursery or special flowering perennial plant which comes back year after year, as mothers day gift.
Gardening Magazine – A popular gardening magazine is great way for her to get new ideas to build or design landscape areas of your home.
Flowers/succulents/plants – no matter what gift you give to Mother it has to be accompanied with a bunch of flowers or low care plant depending on the type she enjoys.
Gardening Tools – Specialized tools such as Drill set to work indoors.
Household Items – This could be small accessory items such as high quality candles (what mom doesn't love candles?) decorative item for the fire place, useful kitchen items etc.
How about an air fryer so she can enjoy the taste of her favorite foods without all the calories from deep fried ones?
Mothers Day Gift Ideas for Grand Moms
What will Grandmoms like to get from their love ones. Hugs, flowers and spending a whole day with her would be nice. But some grand moms also love to get gifts!
The best gift to give Grand Mom will be a customized photo album with you and your family with all the latest pictures.
Spa Lavendar Gift Basket
Chocolates – If you happen to be far away on mothers day send her her favorite designer chocolates with a loving, custom message.
Wine Club membership – What goes better with chocolate than a nice glass of wine! Treat mom to her own California Wine club wine membership and get it delivered right to her door!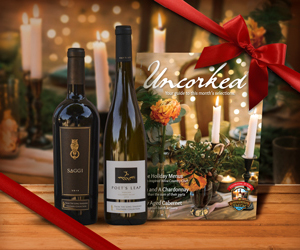 Picture frames/Photos – Grand mothers love to see pictures of their grand children's, Send latest pictures in decorated frame will be a ideal gift for grand mother on mothers day.
Movies featuring moms you love or love to hate, or an old song collection, nothing beats that.
Mothers Day gift Ideas for Stylish moms
Stylish Moms have style in everything they do, what they eat, wear, what perfume they use or what stores they shop in. All is dependent on their taste and style.
Her favorite scent or pampering moisturizer or bath salts on Mothers day
Fashionable clothing accessories to match their style
Stylish scarf, wallet, or phone case!
Custom or designer jewelry
An essential oil diffuser bracelet to reduce her stress!
Mothers Day gift Ideas for Gadget moms
Gadget mom is up to date with all the latest in the technology world.
Laptop – Currently decent laptop with standard configuration you can get below $600.
GPS – Does mom get lost easily? The best offer to give your mother could be a GPS, a portable GPS is handy item, when traveling or in unfamiliar city routes.
Smart Phone – Hand held smart pone with functions for data processing, Email, GPS, music, and pictures is the perfect gift on Mothers day.
Mothers Day Gifts Ideas for Epicurean Moms
Subscription to Food52
Lovely Green Tea Assortment
Does mom watch what she eat and loves to eat healthy? Surprise her with a subscription to Sun Basket – customize meals whether she's a vegetarian, gluten free, or watching her carbs! She'll be thrilled to notice you care!
Hope this list was helpful for you to get your one and only mom a great gift for Mother's Day!
Start a healthy blog today!